COSTA RICA SANTA TERESA 2000 TARRAZU UREÑA ROGER HIDALGO "ETHIOPIA" RED HONEY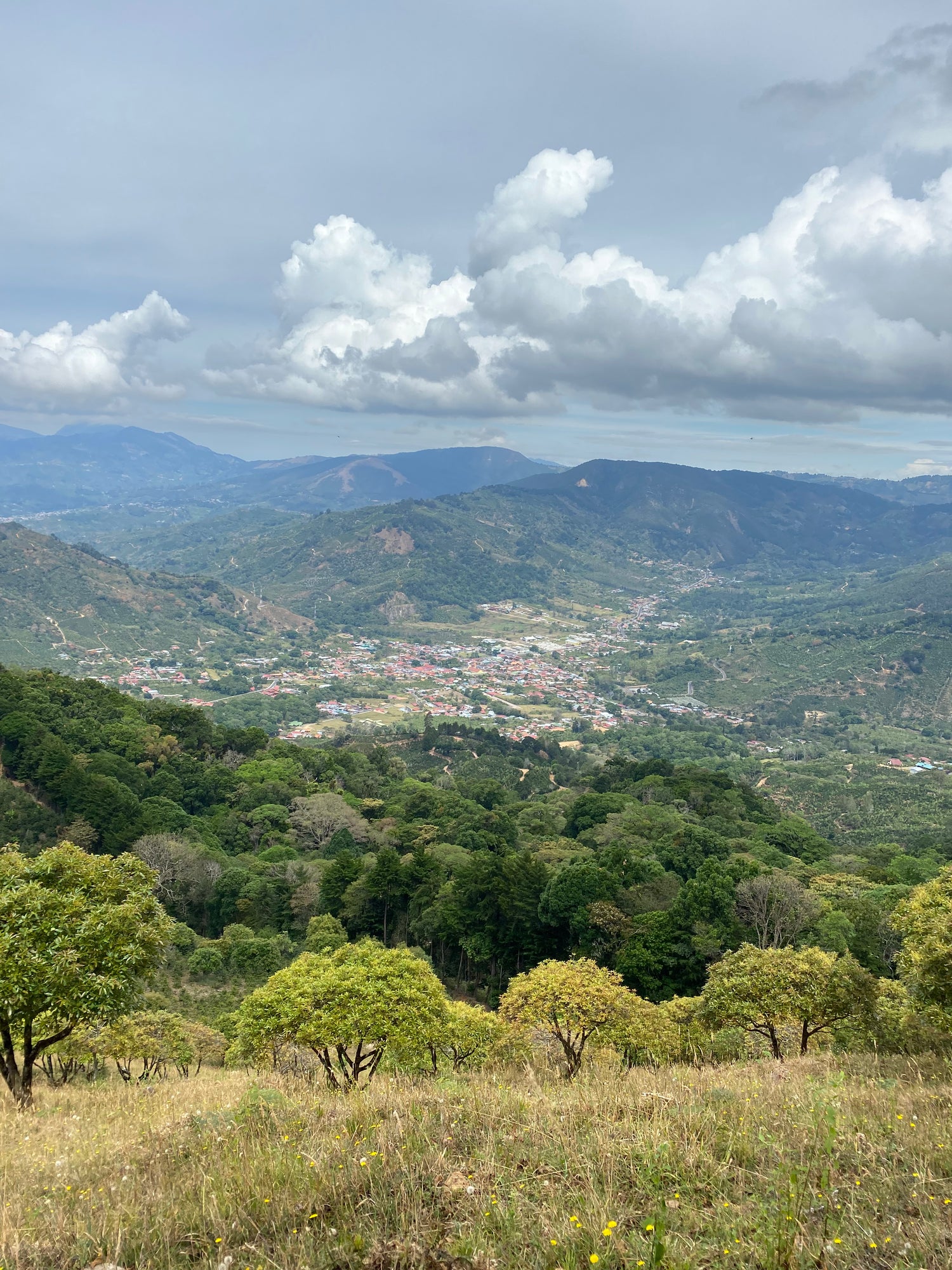 TARRAZU OF COSTA RICA 
Located about 70 kilometers south of the capital, San Jose, Tarrazú is thought to produce the most desirable coffee beans in Costa Rica. It is also one of the most densely planted high-altitude regions in Central America, with many farms situated at or above 2,000 meters above sea level.
Tarrazú's climate is characterized by two well-defined seasons: a rainy season lasting from May to November and a dry season from December through April. This encourages uniform coffee blossoming, resulting in consistent ripening timing for the harvest and processing. On average, precipitation around 2,400 millimeters per year, with an average annual temperature of 19°C.
The fertile, volcanic soils and rolling mountainsides of Tarrazu are well-suited for agriculture. Smallholders grow bananas, avocados, citrus, and coffee on properties passed down through generations. Our protagonist, Roger Ureña, represents the third generation of his coffee-growing family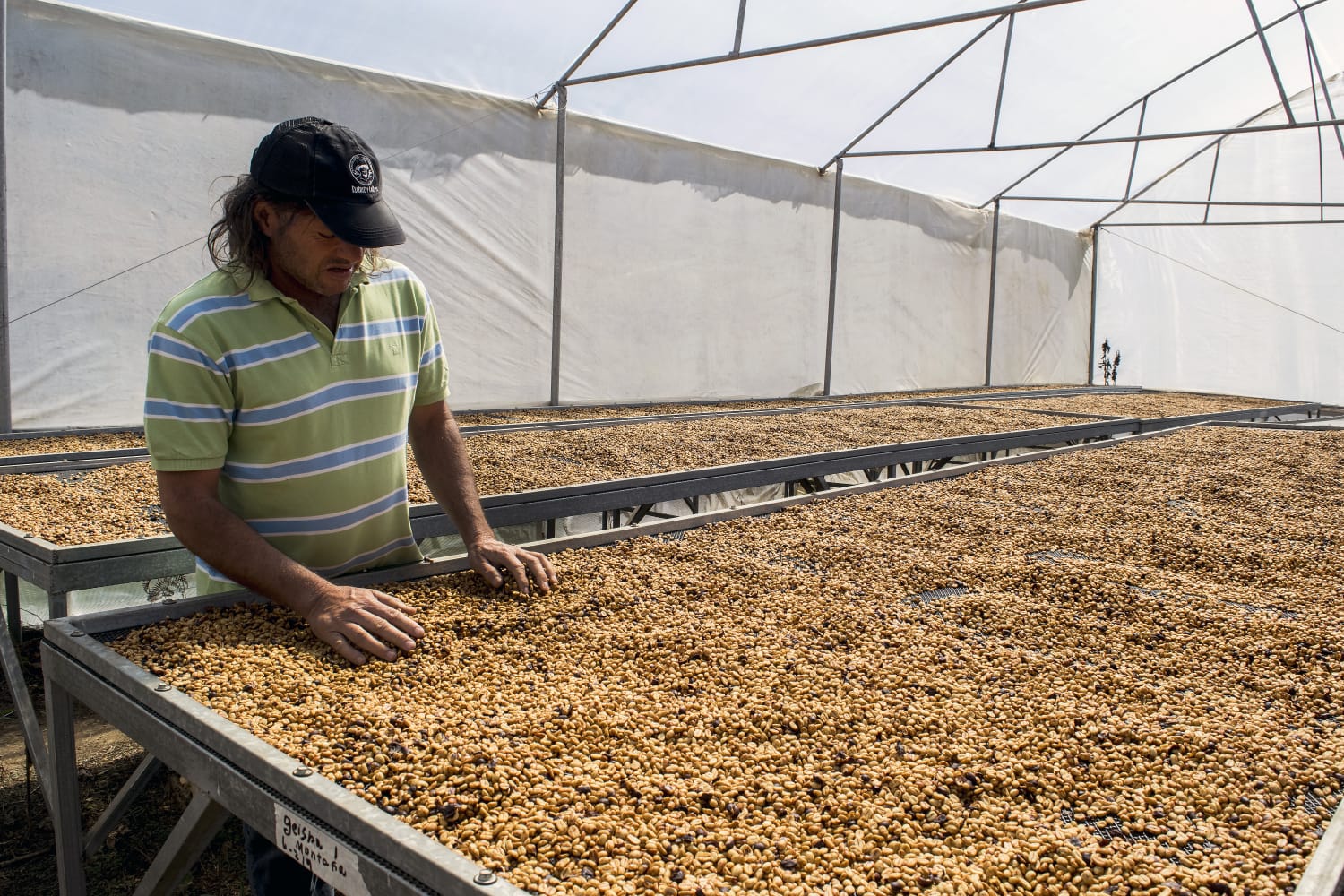 ABOUT ROGER UREÑA 
Roger Ureña describes coffee cultivation in Santa Maria de Dota and his personal experience as a producer: "Coffee growing is very common in Los Santos, and it has been passed down to me by my family over the years. I was born on November 19, 1963, a time when my father and grandparents were already growing coffee. As a child, I helped my father in his dairy and coffee fields while simultaneously pursuing my studies. At the age of 15, I began working on my own, establishing coffee nurseries. In 1987, I went to work in the US, and upon my return to Costa Rica, I started investing in coffee production by gradually purchasing land. It wasn't until 2015 that I had accumulated enough volume to process my own coffee, which led to the establishment of the Santa Teresa micromill."
Roger's mill is known as "Santa Teresa 2000" due to its elevation of more than 2,100 meters above sea level, making it one of the highest mills in Costa Rica.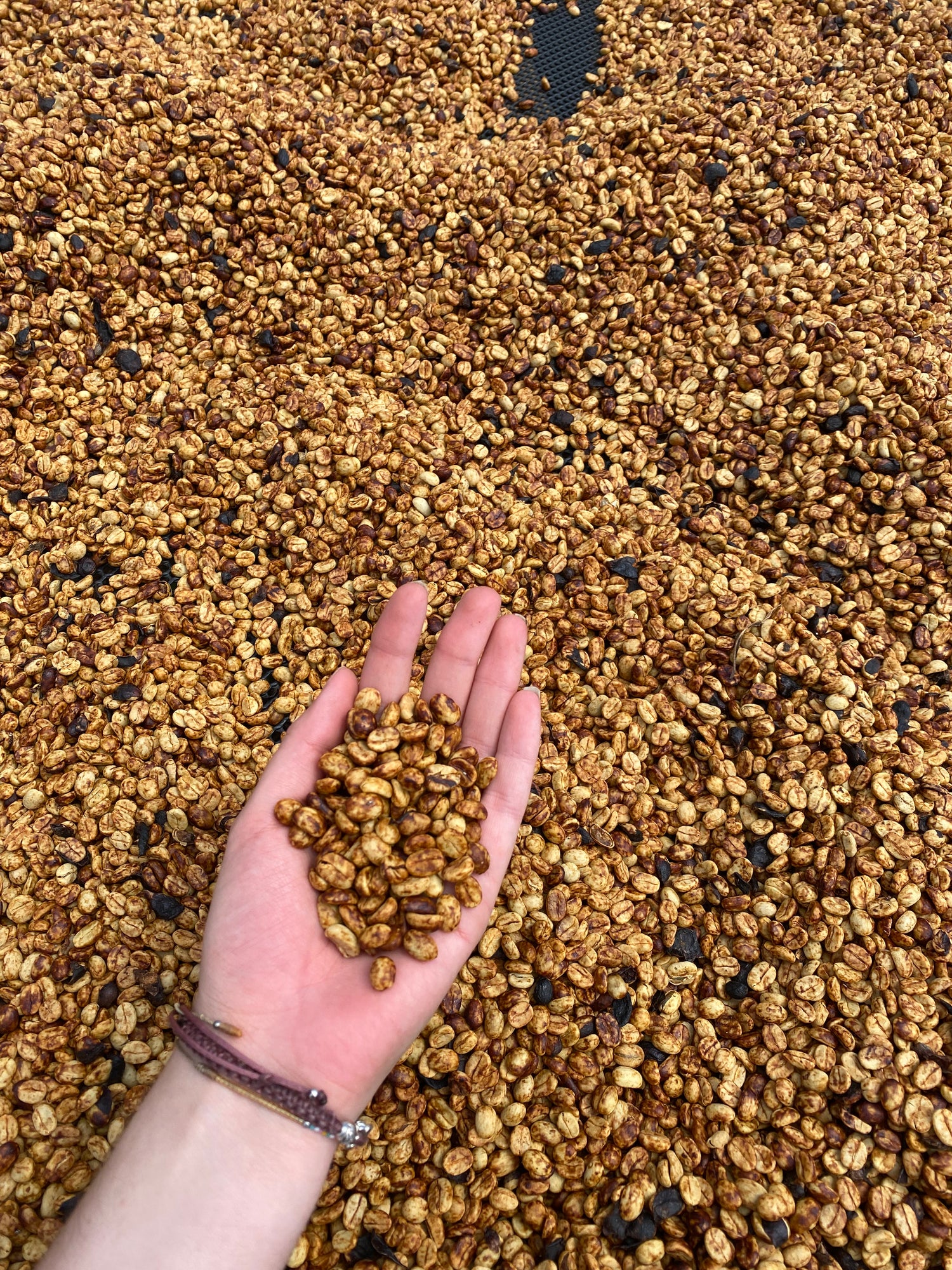 ABOUT THE COFFEE
This coffee comes from La Hondura farm and is of the Ethiopia 47 variety. The farm is situated at 1,950 masl. Cherries are harvested by Panamanian families and transported to Roger's personal micromill, Santa Teresa 2000, for a Red Honey processing method.

The Ethiopia 47 variety was sourced from CATIE's coffee collection, known for enhancing the body and structure of the cup.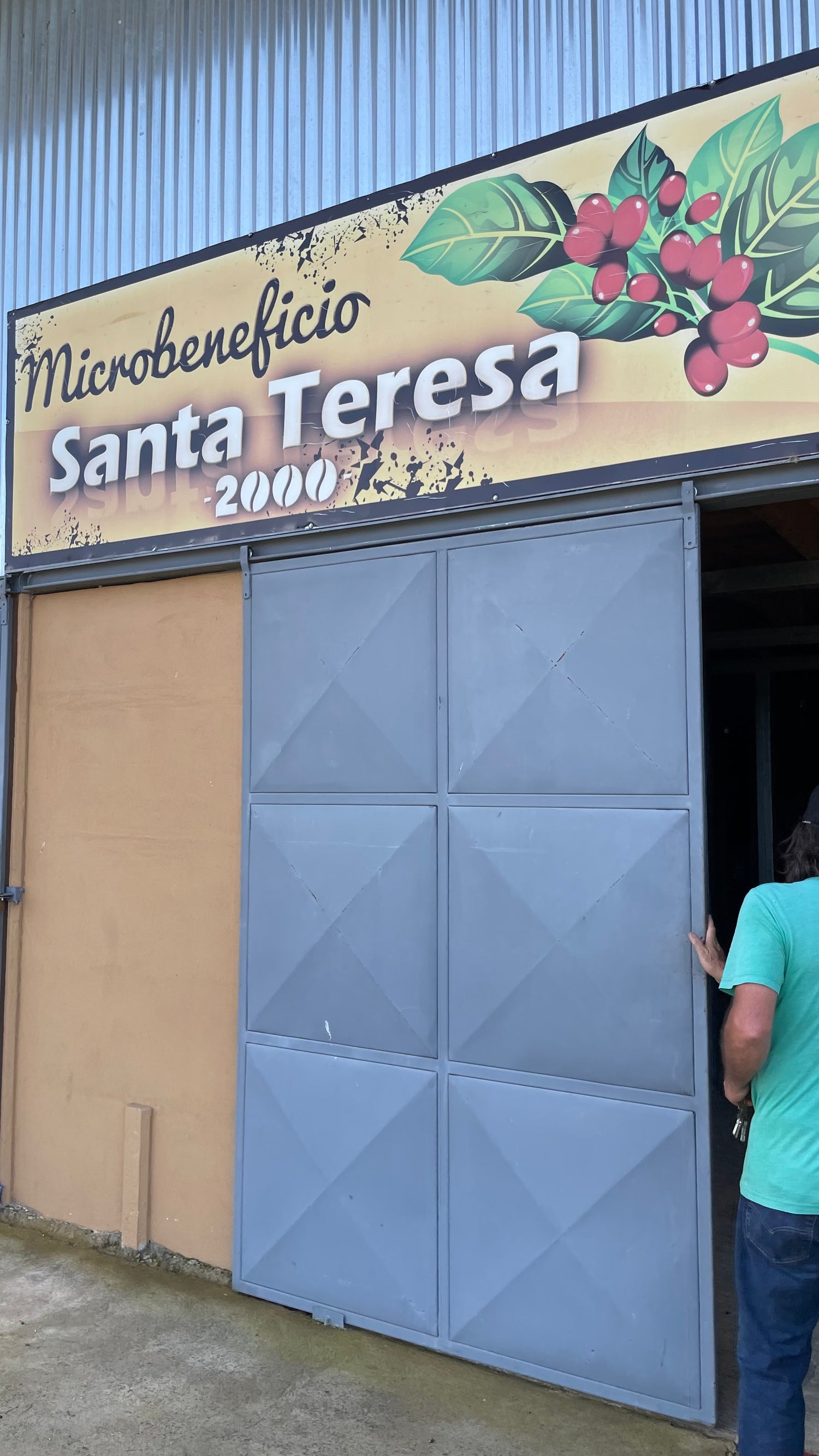 ABOUT SANTA TERESA 2000
With the assistance of his elder son, Alex Ureña, Roger gradually built his own micro-mill, Santa Teresa 2000, and began processing his own coffee in 2015, right next to the farm of the same name, Santa Teresa. They planted various coffee varieties, including Geisha, Sudan Rume, Pacamara, Villalobos, Typica Mejorada, San Roque, and Catuai.
Both the farm and the mill are part of the Blue Flag Costa Rican Program, and through the Neutral Carbon certification process, they aim to foster a stronger relationship with the environment.
The cherries are collected by Panamanian families with years of experience in coffee harvesting. Additionally, the labor required for coffee plantations is carried out with the help of Nicaraguans and Costa Ricans, which means several families benefit from the coffee business.
NOTES
Origin

ROGER UREÑA HIDALGO SANTA TERESA 2000 TARRAZU, COSTA RICA 

Altitude: 1,900 - 2,050 MASL

Varietal: Ethiopia

Process: Red Honey

Farm: La Hondura, Santa Maria

Aroma/Flavor: 

Hints of florals, mixed berries / sweet orange, grapes, strawberry, cranberry, mango 

Body:

Medium weight with tea like finish 

Summary

No matter how you brew this coffee, it consistently offers an abundance of citrus flavors, such as orange or mikan, complemented by notes of grapes and berries. Its sweetness is elegant and enduring, much like a juicy nectarine. The aftertaste is reminiscent of brown sugar, with hints of florals and a tea-like finish.
BREWING RECIPES
brew with V60

15g coffee / 240g water / 93degC

⏱ 00:00 | 30 grams

⏱ 00:30 | 90 grams (up to 120g)

⏱ 01:15 | 60 grams (up to 180g)

⏱ 02:00 | 60 grams (up to 240g)

Brewing time: ~ 2:30 - 3:00 
brew with TRICOLATE

12g coffee / 190g water / 93degC

⏱ 00:00 | 45 grams

⏱ 01:00 | 70 grams (up to 115g)

⏱ 02:00 | 70 grams (up to 185g)

⏱ 04:00 | Finish

Stop the extraction at around 4:00, and then dilute the coffee to desire TDS, if the water ran too slow 
LOOKING FOR OUR NEXT CHAPTER?
JOIN US FOR MORE EXCITED COFFEE
COFFEE : SUBSCRIPTION : NOW
Regular price
Sale price
$39.90 CAD
Unit price
per
Sale
Sold out
View full details